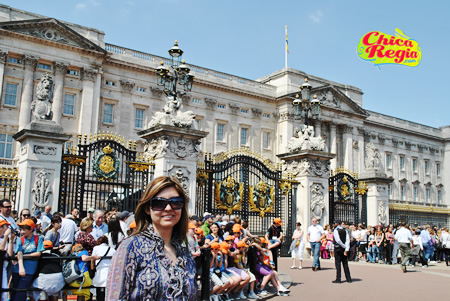 El Palacio de Buckingham es la residencia oficial de los monarcas británicos en Londres, por ende, es la casa de la Reina Isabel II y donde ella lleva a cabo sus reuniones, visitas, etc.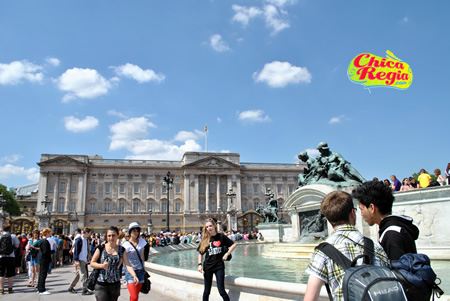 De mayo a julio, todos los dí­as a las 11:30 am, en Londres se cierran las calles frente al Palacio de Buckingham y se realiza el cambio de guardia real. Este proceso se realiza desde 1660.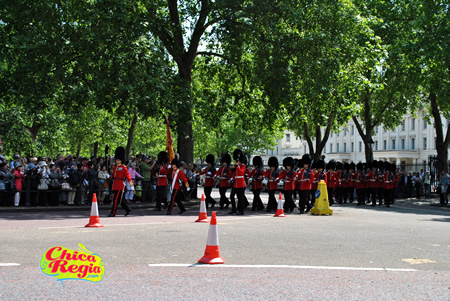 La Reina tiene 5 regimientos: The Scots Guards, The Irish Guards, The Welsh Guards, The Grenadier Guards y The Coldstream Guards. Los guardias Coldstream son los más caracterí­ticos por su sombrero alto negro y su uniforme rojo.
A los miembros de la guardia les acompaña la banda, que ameniza la ceremonia con una variada música. La guí­a me dijo que en ocasiones han tocado la melodí­a de "La cucaracha" jaja
El lugar estaba lleno de turistas y habí­a mucha vigilancia por parte de guardias de la caballerí­a real.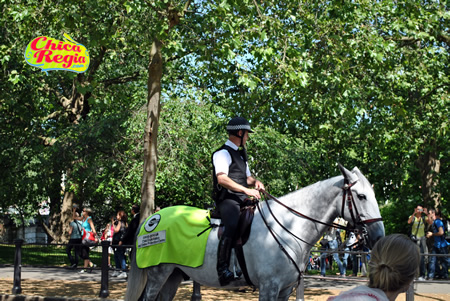 Me tocó ver un carruaje pero no se alcanza a ver quién iba dentro. Tras el carruaje iba un auto custodiando.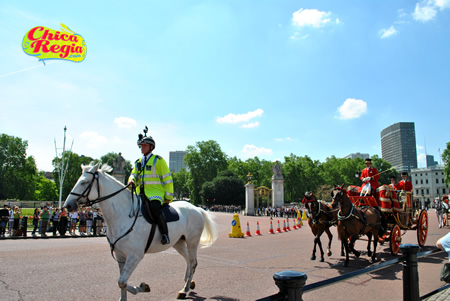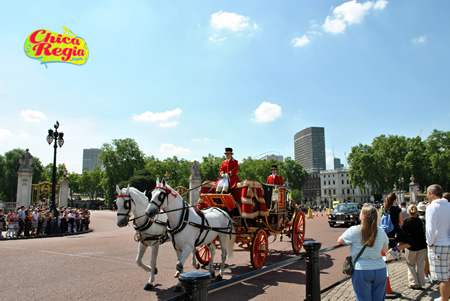 Posts Relacionados