Harrods es una gran tienda departamental que está ubicado en el centro de Londres en la calle Brompton Road. Es una tienda antiquí­sima, imagí­nense es de cuando comenzó el reinado de Victoria, por ahí­ del año 1835.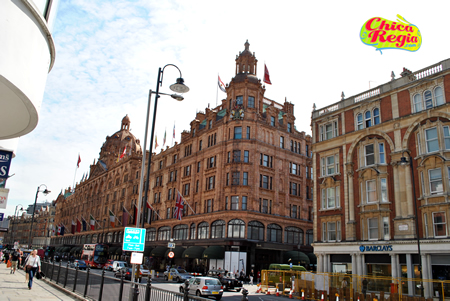 Lo comenzó un comerciante llamado Charles Henry Harrod en un terreno frente a su casa (qué rico, se levantaba y caminaba unos pasos para trabajar jaja) y luego lo cambió a donde está ubicado actualmente, que con el crecimiento de la ciudad, el negocio también creció. Luego se lo heredó a su hijo, pero luego su hijo, al jubilarse, en 1959 lo vendió. Y a su vez en 1985 la adquirió los hermanos Al-Fayed, una familia de magnates egipcios.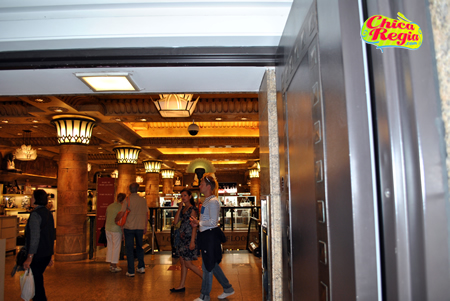 Al entrar lo primero que vez son los detalles egipcios por todos lados, incluyendo estatuas muy bonitas. Así­ como, artí­culos de lujo y marcas reconocidas y de diseñadores. Carí­simo jaja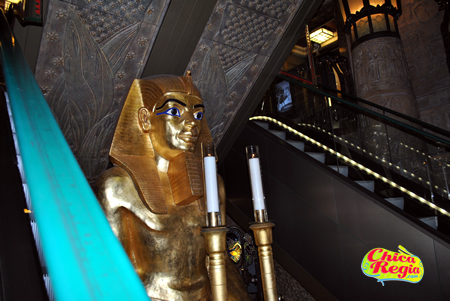 El lema de Harrods es «Omnia Omnibus Ubique», «Todo para todo el mundo en todas partes». Harrods ha sido premiado con la Imperial Mark que es un antiguo certificado real con más de 300 años de antigí¼edad.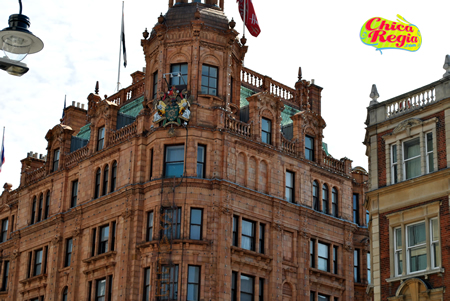 Dentro de Harrods, se encuentra una fuente en memoria de la Princesa Diana y de su novio Dodi Al-Fayed , hijo de uno de los hermanos Al-Fayed dueños de la tienda.
Recuerden que Diana se divorció del Prí­ncipe Carlos en el año de 1996 y en 1997 falleció con Dodi Al-Fayed en un accidente automovilí­stico en Parí­s cuando intentaban escapar de los paparazis.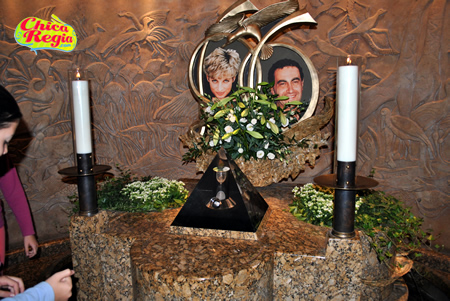 Me acerqué a la fuente y ví­ que tení­a muchí­simas monedas, así­ que también aventé una libra (auch!) en su memoria.
Me dijo mi guí­a que ese mismo año (2010) los magnates egipcios vendieron Harrods, pero pusieron la condición que dejaran la fuente y el estilo egipcio del lugar.
Eso me recordó los 11 km que hay en las calles entre Kensington Gardens, Green Park, Hyde Park and St. James's Park con una marca en el suelo en memoria de Lady Di tras su fallecimiento. Lo llaman "The Diana Princess of Wales Memorial Walk".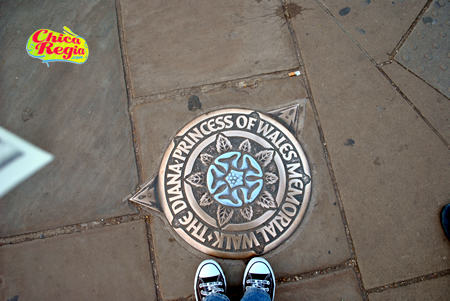 Después de Harrods seguimos de vagos viendo tiendas e historias de las calles, habí­a muchí­simo tráfico, de hecho mi tour original no lo completé con los guí­as, por tanta gente y tráfico. Pero bueno, ya compartiré lo que pude ver y aprender.